Assalamualaikum,
Nazhan at the age of 7 months die dah bleh merangkak, berdiri with support, berjalan dgn pegang tangan. So now memang susah nak control die. So I was thinking nk dapatkan mende ni utk die kalo murah lah. Kalo mahal sgt susah ckit lah nk ckp kn.
Actually nazhan dah ade baby cot die, yg tok mama beli kn but to bad I misplace the skru...oowwhh screwed me! Aku pun x hingat mane aku letak lepas masa hantar katil tu kat aku. Puas cari tp x jumpe. What I remember skru tu dalam beg kaler ijo or merah. See still blur2 which bag...errrghhh. Rugi la kn x pasang katil tu. Ade ke kedai org jual skru katil baby je?...So dun suggest Play pen ok. more or less play pen n baby cot tu same je.
Ni katil yg die pegang kiteorg nk pasang hari tu. Skru ilang!
I nak mende di bawah ni...called
Play Yard!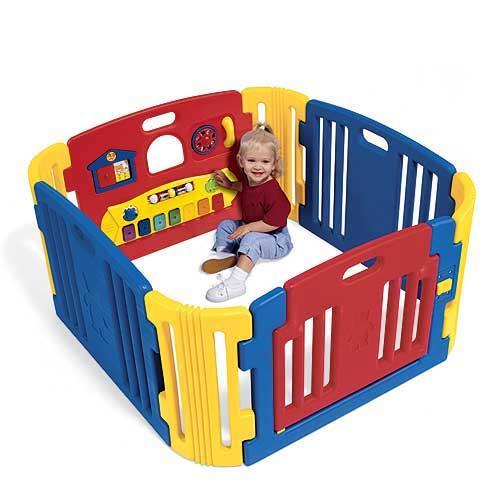 Die ade byk type actually, but i nak yg simple2 je. Senang nak carry mende alah ni, pasang kat mane2 n senang I nak wat keje if die duk kat dalam box tu,..x perlu nak stick ngan die je.
Xkn nak letak Nazhan kat dalam box ni kan. Sempit plak tu. Skali die bangun tergolek plak raga tu....hocay x lawak!
Help me ok...inform I where to get this at reasonable price. Dapat yg second hand lg bagus.